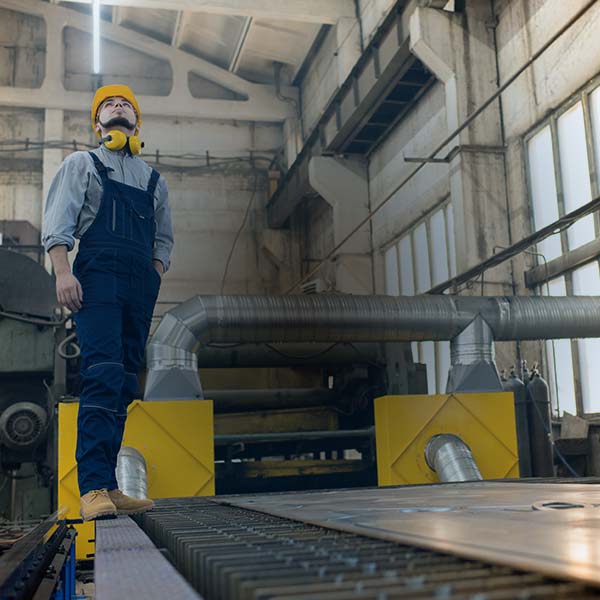 VILMEC IKE implements a Quality Management System according to EN ISO 9001: 2015 and uses the most internationally recognized codes and specifications, such as ASME, ASTM / AISI, API, PED and EN. It also has a large number of PQR (Certified Supporting Procedure Qualification Records) and all projects are implemented with WPS approved specifications in accordance with ASME IX, EN ISO 15609-1 and API 1104.
To ensure the quality of its high standards, the company has welders certified according to EN ISO 9606-1: 2017, ASME IX and API 1104.
Also through its affiliates, VILMEC IKE provides
NDTs – non-destructive magnetic permeation test methods, penetrating liquids
Inspection Staff certified to EN 473 / ISO 9712 – PCN LEVEL II and SNT – TC 1A LEVEL II.
An important factor for the smooth running of the tests and quality assurance is the continuous cooperation between the company and international accredited, authorized inspection bodies (QMSCERT, TUV HELLAS, MOODY TOOTRUP, LLOYD'S) to carry out the tests and issue necessary certifications.
Quality Policy
All employees at VILMEC IKE, Management and Personnel, are committed to always working within the applicable regulations and applicable laws, having as their primary and non-negotiable goal the full and consistent satisfaction of its Clients and thereby anticipating continuous improvement of the Company in the Market and in their own economic, professional and social development.
To achieve the objectives of the above policy, all members of the company are responsible, with the first being the management of VILMEC IKE, which has the authority and authority to implement it at all levels of the company.
The primary objective of the company is to assure and manage the quality of the services offered and thus:
Ensure customer satisfaction from services rendered
Continuous evaluation of the company's partners
Good and effective training of company executives
Compliance with project execution schedules
High Quality of Project Deliverables
Immediate response to customer complaints and their gradual elimination
VILMEC IKE Management believes that the cost of achieving an efficient quality system is largely offset by the reduction of negative impacts and consequently improved company image in the market.