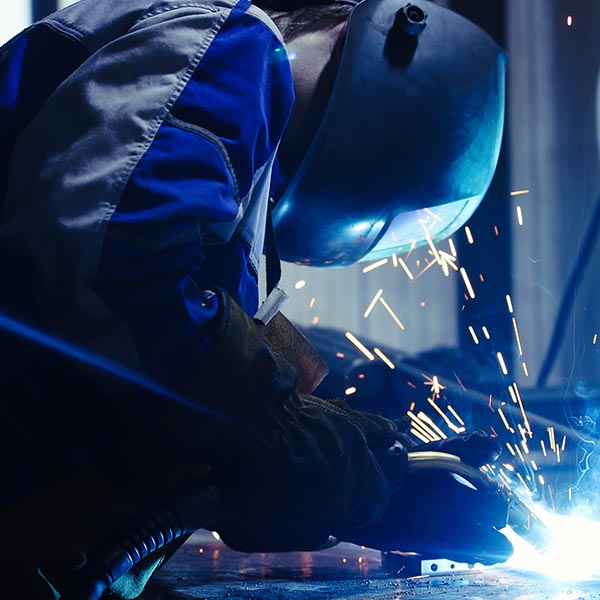 VILMEC IKE usually operates in high-risk areas (Refineries, Petrochemicals, Power Plants, etc.), which makes it particularly sensitive to occupational safety issues, but always with respect to the environment and the future of our children.
The main concern and constant aim of the Management is the successful execution of the projects undertaken through safe practices as prescribed by the legislation and which aim at minimizing the possibility of exposing the Company's personnel to risk at work and environmental protection.
In addition to the statutory Personnel Insurance and Third Party Insurance, the Company provides its Personnel Special Group Insurance to a private insurance company to cover accident during work hours and has also secured funds to protect the environment against any accidents through liability insurance.
In the context of safe work, the Company pursues a preventive maintenance program for its machinery (welding machines, electrical boards, cables, etc.), and maintains its lifting equipment certified.
The Company has also developed a "Occupational Safety & Health Manual" which includes the procedures followed by the Company in carrying out the work. Another step towards safe work is the "Occupational Risk Assessment Study" that has been prepared.
Finally, VILMEC IKE has a permanently appointed Safety Technician and Workplace Doctor for the supervision and for the continuous  operation of the above.
Health, Safety at Work and Environmental Policy
VILMEC IKE Management and Staff are committed to operating on a framework, which defines corporate health, safety at work and environmental protection policy, always pursuing continuous improvement as a key and non-negotiable objective.
This commitment is implemented through:
Ongoing search to locate and identify risks to personnel, facilities, materials, processes, products and emissions, subcontractors and all those involved or affected by its operation and the identification and implementation of measures to avoid, reduce or control their effects on safety, hygiene or the environment.
Full compliance with applicable laws, regulations and other requirements it has accepted.
Keep managers and staff fully alert for health and safety issues at work and the environment.
Ensure safe working conditions in all workplaces (offices and sites) with a focus on preventing accidents at work and occupational diseases and taking all necessary measures for protection and preparedness against emergencies.
Develop and maintain communication and excellent working relationships with the local community, but also with all relevant stakeholders to better address and manage any health and safety risks at work and the environment.
Periodically review its effectiveness in managing issues related to health, safety at work and managing environmental issues and look for ways to continually improve it.