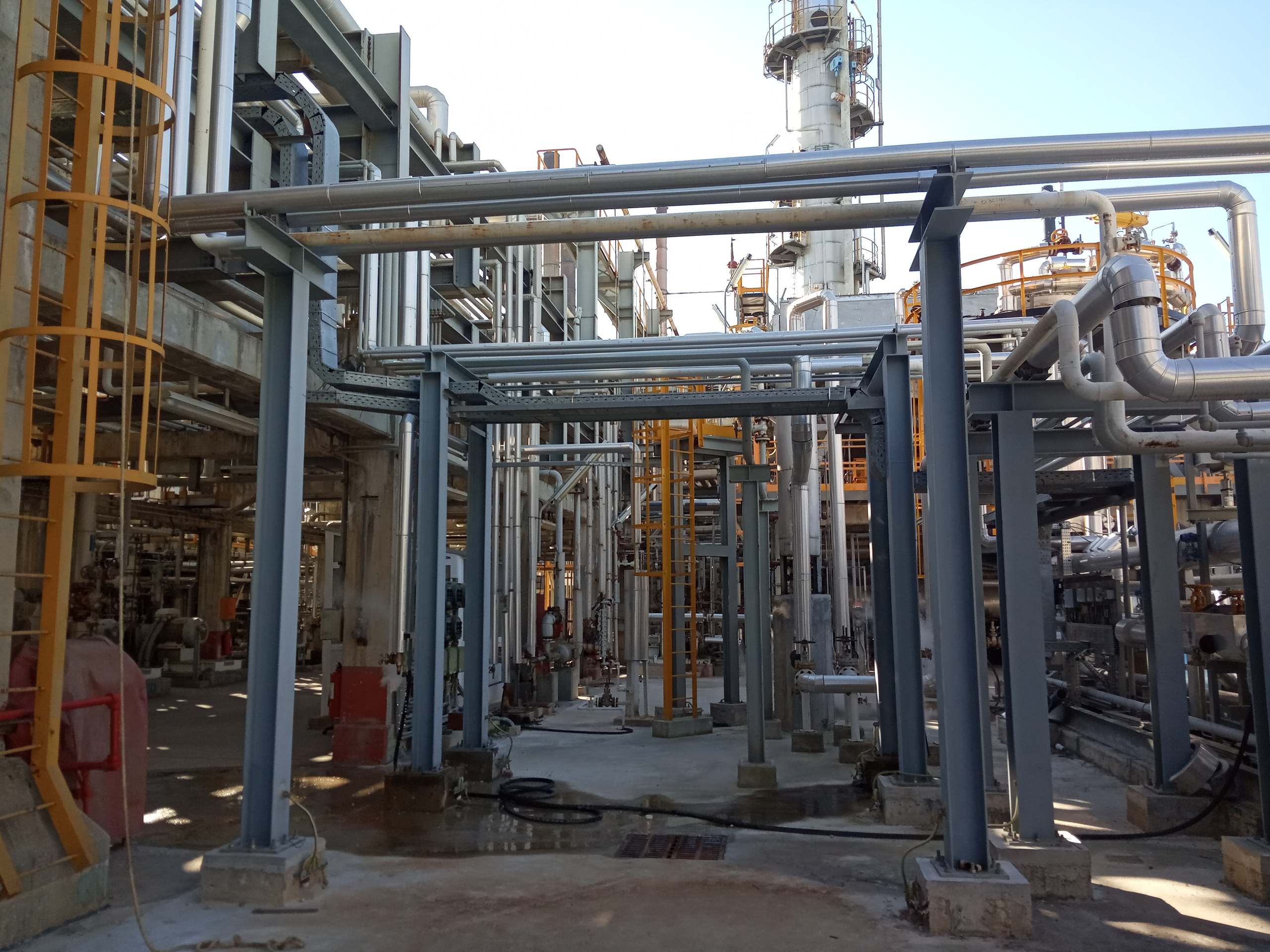 Description
The project was implemented on behalf of EL.PE. SA, and included:
Mounting auxiliary ironworks on the R-351 reactor and the skid.
R-351 interior mounting.
Loading R-351 with filler.
Construction of piping between R-351 and skid.
Relocation of the X-323 (oil mist eliminator) tank
Interconnecting piping of the Methanation unit with the Isomerization unit.
Modification of new safety platform.
The project was implemented in 2016 with a total cost of 99,806.20€